In 2019, Environmental Social Governance (ESG) was simply a business buzzword, referring to a company's commitment to do more than make a profit, but to also have an impact on the environment, social causes, and corporate conduct. Fast forward to 2021 and ESG carries significantly more weight: it's an action plan that companies of every size and location are adopting to ensure the sustainability of the planet as well as their own brands. Here's a little backstory.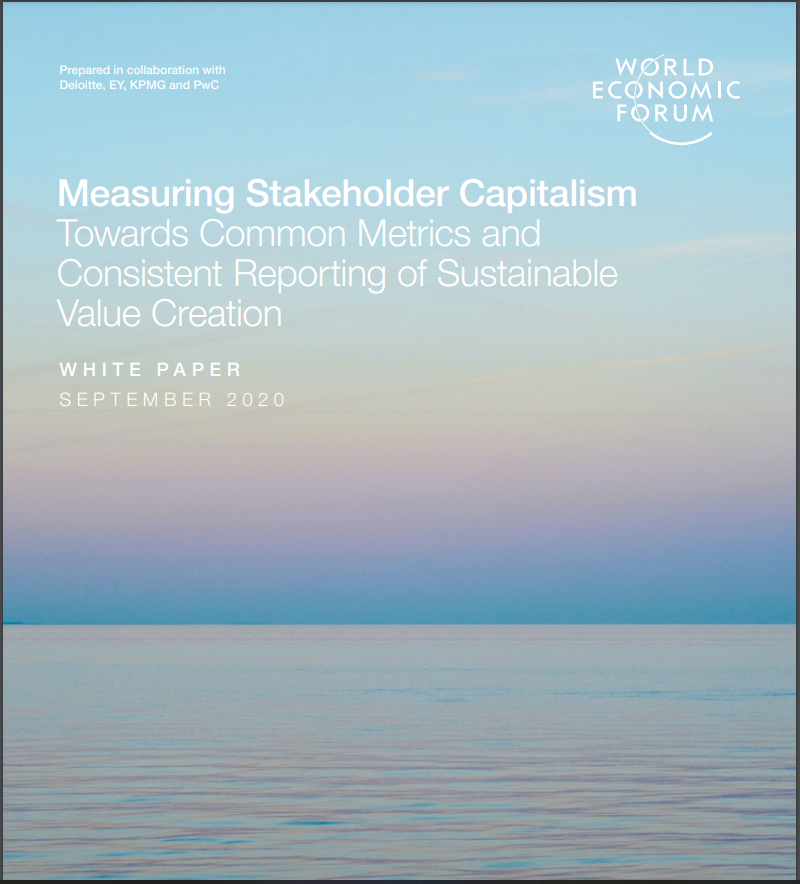 In September 2020, the World Economic Forum (WEF) published a report called Measuring Stakeholder Capitalism Towards Common Metrics and Consistent Reporting of Sustainable Value Creation that quite effectively delineated what ESG is and how to measure impact through universal metrics. The purpose of the report was to encourage businesses to inform stakeholders of non-financial contributions in four key areas or pillars: principles of governance, planet, people, and prosperity.
The report and its recommendations weren't pulled out of thin air. In fact, the WEF relied heavily on the United Nations' Sustainable Development Goals originally set forth in 2015 and adopted by 193 countries. The cornerstone of the United Nation's plan is to end extreme poverty, reduce inequality and protect the planet by 2030. WEF basically created a "2.0 version" for corporations after conducting six months of interviews with some 200 companies and investors.
So what exactly do these metrics address? Here are some examples. Under the planet pillar, there are metrics for reporting greenhouse gas emissions, water consumption. and single-use plastics. Under the people pillar, metrics include numbers on diversity and inclusion, a pay equality ratio, and employee well-being rates. The prosperity pillar involves economic contribution and total tax paid, while the governance pillar includes information on anti-corruption initiatives.
Finally, ESG reporting defined in a way business can wrap its collective heads and arms around!
And, apparently, leaders of the world's largest multinationals agreed. For at the WEF's annual gathering Davos, Switzerland, in January—which many attended virtually due to the pandemic—more than 60 global companies announced they'd signed onto a commitment to follow this common set of ESG goals. Some of those on the list include Bank of America, Siemens, PayPal, Heineken, Deloitte, Sony, Unilever, Dell, and Royal Dutch Shell.
Putting ESG into Action on the Environment
Pledging to commit to ESG and reporting on one's results is one thing, putting ESG into action is another. For some companies, this new set of responsibilities can be daunting. This is where the old adage of "eating the elephant one bite at a time" is sage advice. Instead of plunging in headfirst, companies are better served identifying one or more areas to focus on, identifying goals and action items, and then reporting on them. Then, build on success by adding new areas of focus.
An easy place to start an ESG strategy is the environmental pillar. The WEF has identified these areas in which companies can make improvements:
Climate change
Solid waste
Resource availability (reuse of non-renewable resources)
Nature loss
Freshwater availability
Air pollution
Water pollution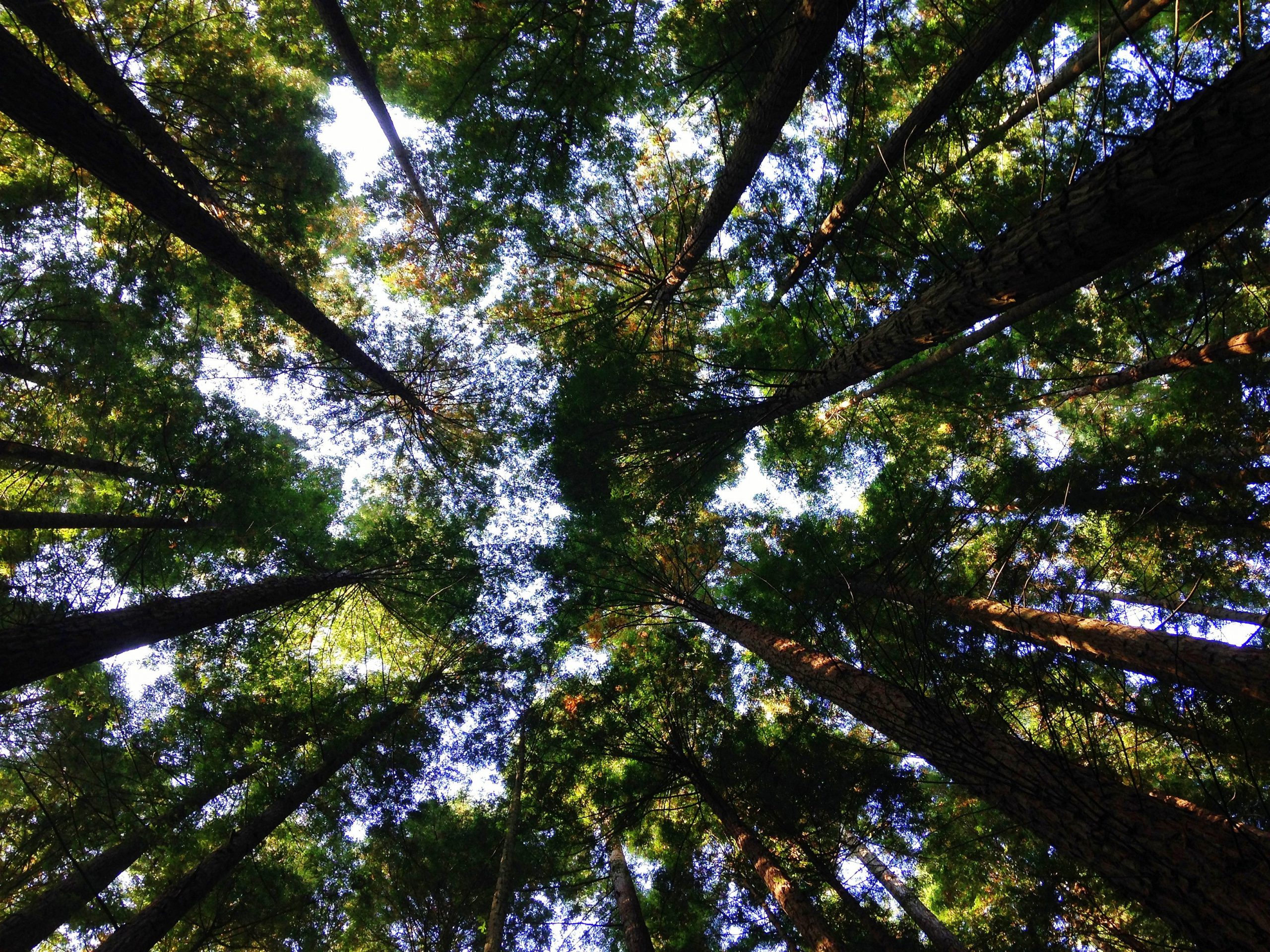 While these all seem to be "elephants" in their own right, RM2 and our reusable pallets can help companies with very clearly defined and ultimately reportable "bites" that are relatable to shareholders and consumers.
Resource availability
Resource availability addresses the reuse of non-renewable resources to advance a circular economy. Companies are urged to report the most appropriate resource circularity metric(s) for the whole company and/or at a product, material, or site level as applicable.

Reusable pooled pallets like RM2's BLOCKPal pallets were made for this ESG metric. First, BLOCKPal is a pooled pallet solution with pallets designed for multiple uses. Second, BLOCKPal pallets have a useful life of more than 150 trips—more than 500% longer than the best-case assumptions for pooled wood pallets and over 50% longer than pooled plastic pallets. This longevity is due to the rugged fiberglass composite construction, which makes RM2's pallets exceptionally durable even in the most challenging supply chains.
What adds to the value of this metric is BLOCKPal pallets feature RM2 ELIoT®, an embedded pallet tracking, temperature, vibration, and accelerometer sensor device that captures the location, condition, and movement of products and assets in real-time. IoT sensor data are transmitted to the cloud via the LTE-M network, making the pallet's location and condition in transit visible. Not only does this tracking capability significantly reduce pallet losses, but the actual number of trips also realized during a pallet's lifespan can be validated. Such transparency is critical to ESG reporting but nearly impossible to attain with traditional wood and plastic pallets.
Climate change
Climate change metrics are challenging at best. For this reason, RM2 has turned to an ISO 14040/14044 compliant assessment of the impact across the pallets' life cycle, which includes raw materials, manufacturing, distribution, customer use, and end-of-life disposition.
The design of RM2's BLOCKPal pallets has a significant environmental impact on the supply chain. Specific, reportable examples of this include weight; RM2's pallets tip the scales at just 55 pounds while competing pallets weigh 65-75 pounds each, a difference of about 26%. Lighter weight means less fuel consumption. BLOCKPal's thinner profile —5″ height versus 5.67″ for other block pallets —makes them more space-efficient, translating into 630 pallets per backhaul load versus 540 for similarly sized wood or plastic pallets.

There's more. A Life Cycle Assessment conducted by Pure Strategies according to ISO 14040/14044 standards on behalf of RM2 compared the environmental impacts of RM2's BLOCKPal pallets with those of pooled wood pallets. The study confirmed only 899 BLOCKPal pallets are required for 100,000 one-way trips. By comparison, five times as many wooden pallets—4,400—would be required to make the same number of one-way trips. The study also determined pallet weight as the key driver of overall life cycle potential impact because it is a factor that drives impacts across the life of the pallet including the use and material production phases. Results showed that, compared with pooled wood pallets, the RM2 BLOCKPal pallet had 50% lower primary energy demand and produced 21% lower global warming potential for the same number of trips, a significant savings.
Putting BLOCKPal pallets' global warming impact into terms ESG investors and consumers understand is simple. Here are some global warming potential equivalencies per million pallet trips:
Take 80 U.S. homes off the grid for a year
Take 120 U.S. cars off the road for a year
Eliminate the use of 70,000 gallons of gasoline
Avoid 15 million light bulb hours
Impressive and relatable, right?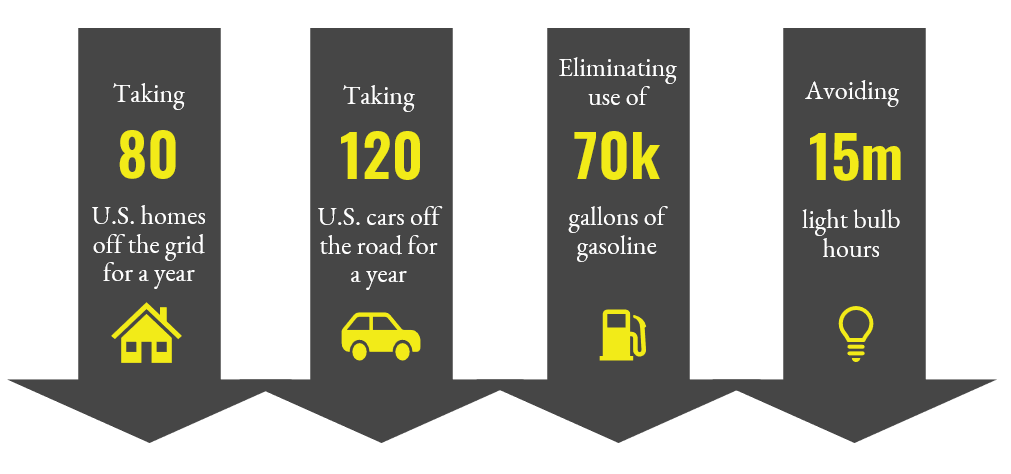 Solid waste
Composite fiberglass pallets such as RM2's enjoy a long and productive life. At the end of life, there used to be few options for such pallets other than landfills. However, according to Composites UK, a trade association, the options for recycling are on the rise. The pallets can be ground and used as a fine filler in a number of applications. Composite waste also can be co-processed with other wastes as solid recovered fuel in cement kilns. This recovers energy from the organic part, while mineral fillers and glass become feedstock for cement clinker. While more challenging, recycling rather than sending pallets from landfills is a huge ESG win.
Putting ESG in Action with RM2
There are other ways RM2 pallets can advance your ESG strategy in positive, measurable, and reportable ways. We welcome the opportunity to discuss them with you. Connect with us here and let's start a conversation.